One of the most frequently asked questions from people who want to go on holiday to this region is: when is the best time to visit Asturias? They might have heard stories about rain, fog, and even snow. And it's not without reason that the whole northern coast of Spain is called Costa Verde, or Green Coast, right? Without rainfall, it would not be so lush and green here! Therefore, I thought it would be good to give some insiders tips on what's the best period to visit Asturias.
What's the weather like in Asturias?
People who plan to visit Asturias, or even think about moving here, frequently ask: does it indeed rain so much here? Being from the Netherlands, I might not be totally objective since I am used to rain, wind and the cold, but hereby my answers: yes, it rains more than in the south of Spain. Yes, it may rain the whole day. Yes, it may rain several days after each other. And yes, this also can happen during the summer months.
Here's some data about rain in Asturias
Because of its location between the Atlantic Ocean and a mountain range (cordillera Cantabrica), winters in Asturias are mild and rainy, while summers are relatively cool. On average, Asturias receives 1000 mm of precipitation per year, with a peak in the period between November and April.
Tip: do you want to have a very detailed and accurate weather forecast for Asturias? And do you understand Spanish (or can use Google Translate)? Then the website El Tiempo de JAVIMO is a great source!
However, there's lots of sun too! Temperatures in summer average around 23 °C. This of course means that there are several warm days of about 28 °C where you can enjoy Asturias' many beaches. The ocean's water temperature is around 20 °C, perfect for a refreshing dive! Moreover, the waves along this part of the Cantabrian coast, combined with the wind, makes a great spot for surfing.
Even in winter, when the sun starts to shine, it warms up immediately, allowing you to take out your jacket. Temperatures in winter are around 14 °C in the coastal zones, while in the mountains and inland, temperatures frequently drop below 0 °C. Still, unfortunately for this Dutch lady, there's not many places for ice-skating, but there's many other winter sports you can do in Asturias (see next section)!
What kind of activity can you do in Asturias during the year?
In winter, there are three ski stations at the border with the province of Castilla y Leon that you can visit. A popular activity in winter as well is snowshoe-walking (raquetas de nieve). You can go out on your own, but there are also many active tourism companies organizing guided snowshoe walks. When the weather is not too good, you can still visit many nice museums, such as the Museo de Bellas Artes in Oviedo, or the Jurassic Museum of Asturias.
Hiking can be done all year round, but the best times to do this is from mid-April till June and September- October. Spring flowers in the mountains and flowering heather and an explosion of autumn colors make for a fantastic experience in nature, whereas hiking temperatures are very pleasant. Of course, you can also hike in July and August, but best is then to start earlier, to avoid the heat around noon. This is especially advised when walking long distances, for example the Camino de Santiago.
Sunbathing can of course best be done in July and August, but I am still surprised how nice it is to visit the beach in Asturias in September and October. Especially at midday or in the afternoon, temperatures are very pleasant. Moreover, the autumn sunlight in the late afternoon creates a very nice atmosphere.
My main advice, also for the summer months: wear layers!
Depending on the exact season, it's always good to bring t-shirts, a vest, light pants and a (rain)jacket. Check the weather forecast in the morning and bring sunscreen, a cap, or warm pants and a winter jacked, if deemed necessary. Don't forget that in the coastal areas, such as Gijon, the weather is often much milder than in the more mountainous areas only an hour's drive away. Based on personal experience and stupid mistakes, we now always bring warm jackets and pants with us in the back of the car when going to the mountains, just to be sure…
Another factor to take into account when deciding when to visit Asturias…
The weather is indeed an important factor to take into account when planning your visit to Asturias. Another factor that you can consider is the amount of people visiting. While Asturias is still relatively unknown among visitors from abroad, international tourism has increased in 2022 as compared to pre-Covid times. It is expected that the number of international visitors will only increase in the coming years. Moreover, people from southern Spanish regions visit the north in summer to escape the heat. Therefore, if you want to escape the crowds, a few recommendations:
If you want, or only can, travel in July and August, try to visit a few places that are less known. The coast in Asturias is never far away, and there are many great Casas Rurales a bit more inland. Also, you can visit less famous Natural Parks such as Ponga or Redes. I bet you will find it as beautiful, or even better, than the Lagos de Covadonga!
Try to travel outside of the high season. May, June, September and October are very nice months to visit Asturias. You have more space at the main tourist attractions such as the Ruta del Cares. Sometimes, you even have a whole beach for yourself! Also, prices are (much) lower. Besides, if you stay in a locally owned accommodation, you help the local community gaining additional income in a period of the year where they usually earn less. Those are good reasons beyond looking to the weather, right?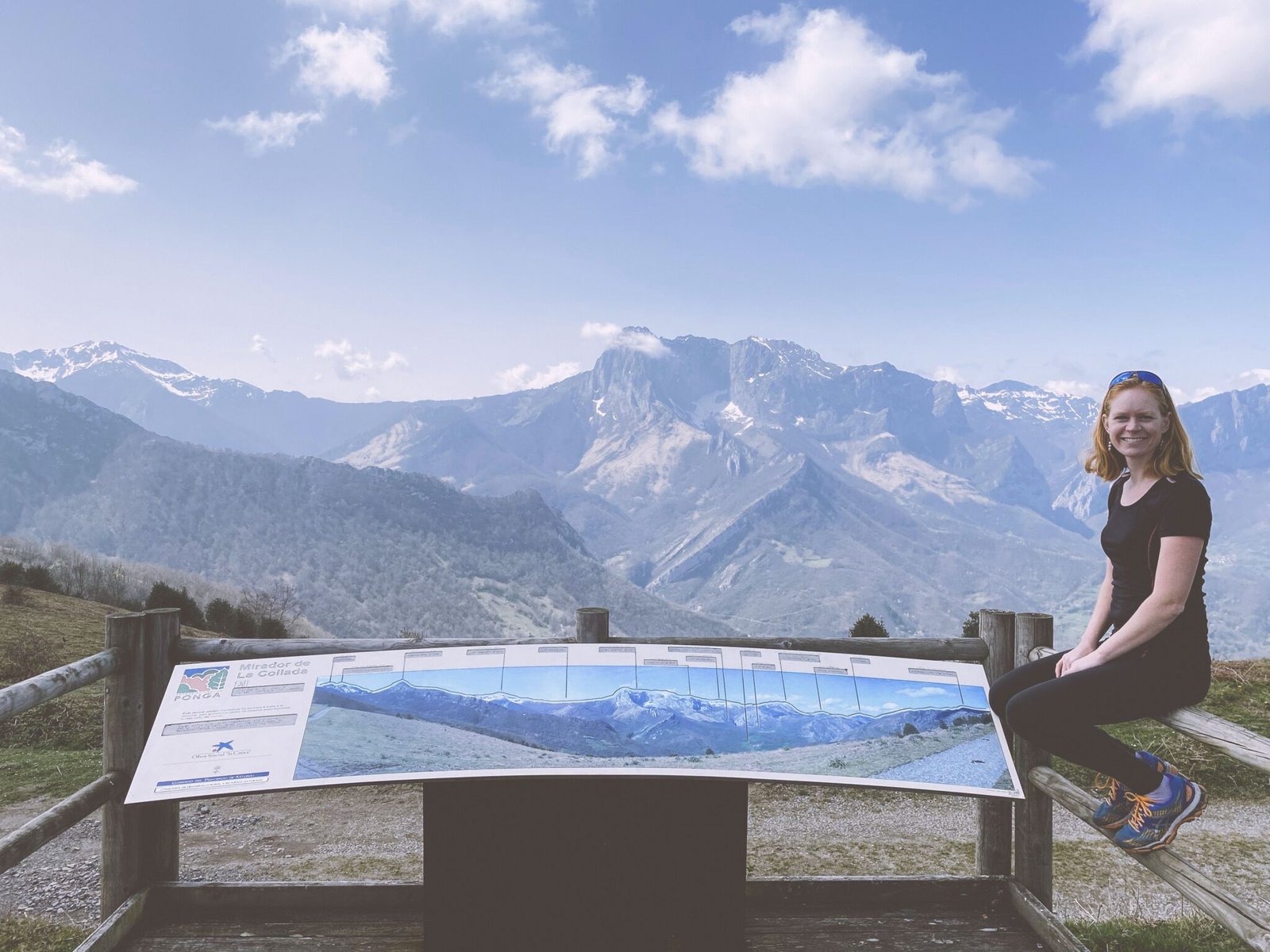 So, when do I think is the best time to visit Asturias?
Taking into account the weather, the type of activities, and the number of visitors, I would say mid-April-June and September- October are the best periods to visit Asturias. July and August are also very nice, but take into account that accommodation prices are much higher and some places crowded. Thus, make sure you book your summer trip well in advance, or include some lesser-known places in your itinerary!
Do you want additional information about when it's the best time for YOU to visit Asturias? Or need help in planning your trip and itinerary? We help you plan an unforgettable stay with our customized trips and handcrafted itineraries!